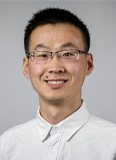 Prof. Baojie He
Chongqing University, China
Biography:
Baojie He is a professor at Chongqing University, doctoral supervisor, and a young scholar from Hongshen. Main research directions: urban ventilation and cooling, heat island mitigation strategies, and net zero carbon buildings. Served as an editor for multiple international journals such as Frontier in Build Environment. Hosted and participated in multiple national and provincial scientific research projects. Mendeley is a top 2% (100000) scientist in the 2021 global single year and career, and a recipient of the 2021 German Federal Ministry of Education and Research Global "Green Talent Award".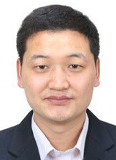 Prof. Shuwei Sun
China University of Mining and Technology (Beijing), China
Biography:
Dr. Shuwei Sun is the Professor at the School of Energy and Mining Engineering of China University of Mining and Technology (Beijing). Formerly, he received his BA at East China Jiaotong Univerisy, and MA/PhD at China Academy of Railway Sciences, and was Post-doctoral Fellow at the department of Hydraulic Engineering of Tsinghua University. He has held the Government-sponsored visiting scholar position in Colorado School of Mines in the USA. Dr. Shuwei Sun's main research interests are in slope stability analyses, slope reinforcements and landslide prevention. He has been involved in several slope stabilization and open pit mining projects while working in China and the USA. He is a member of the International Society of Soil Mechanics and Geotechnical engineering. Dr. Shuwei Sun has authored 2 books and over 60 refereed journal papers, including selected 40 signatures as follows.