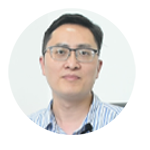 Prof. Peng Liu
Kunming University of Science and Technology Oxbridge College, China
Biography:
Peng Liu, Master's degree, Professor, Dean of the School of Architecture and Engineering at Kunming University of Science and Technology Oxbridge College, Director of the BIM Technology Research Center, Director of the BIM Prefabricated Building Engineering Research Center, Vice Chairman of the Teaching Guidance Committee for Water Conservancy Majors in Yunnan Province Universities, National Prefabricated Building Industry Expert, and Vice Chairman of the Yunnan Provincial Green Prefabricated Building Professional Committee. Winner of the "May Fourth Youth" Medal in Yunnan Province. The main course - BIM Introduction to Prefabricated Architecture has been approved as one of the first batch of "online and offline hybrid" gold courses by the Ministry of Education. Inheriting the "Red Soil Spirit" of Kunming University of Science and Technology, based on the characteristics of Yunnan's red soil and focusing on the vast red soil resources in Yunnan Province, we have conducted long-term research on the optimization of red soil resources and the migration of pollutants. We have led a scientific research team to carry out a series of research on soil transformation and migration. In recent years, we have published more than 30 academic papers, including 24 core journals, 3 SCI indexed, 8 EI indexed, and 2 ISTP indexed, I have published a first-class academic monograph at home and abroad. In June 2013, I was awarded the title of Academician at Jinqiao College of Kunming University of Technology. In September 2013, I was awarded the title of Outstanding Teacher at a Private University in Yunnan Province. In September 2016, I was awarded the title of Outstanding Teacher in Yunnan Province.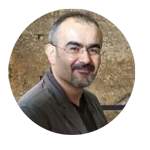 Prof. Dr. Hüseyin Bilgin
EPOKA University, Albania
Biography:
My research activities are in the field of response, analysis, and design of reinforced concrete structures, with emphasis on problems of geometrically and material nonlinear behavior, aiming at evaluating the ultimate strength of members, connections, and structures. Specific research fields in which I have been actively involved; a) Nonlinear behavior of reinforced concrete members, b) Seismic performance assessment of RC and masonry buildings, c) Static and dynamic structural stability.

Prof. Jialing Yang
Kunming University of Science and Technology Oxbridge College, China
Biography:
Prof. Yang is director of the Department of Construction Management. Research fields: Engineering Economy and Landscape Budget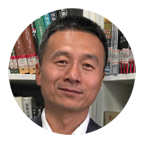 Assoc. Prof. Bin Hu
Beijing University Of Technology, China
Biography:
Bin Hu, born in June 1972, graduated from the School of Architecture at Harbin Institute of Technology in 2002, majoring in Architecture. He holds a PhD, associate professor, and master's supervisor. He is also the director of the Underground Space Planning and Design Research Institute at Beijing Institute of Technology, a national first-class registered architect, and the deputy chief architect of the school's design institute. Young and middle-aged backbone teachers in Beijing, outstanding talents in the Organization Department. Main research areas: public building design and theory, urban design, underground space planning and design, rail transit and urban integration development, etc. Engaged in architectural design and urban design theory and practice for over 20 years. Responsible for and participated in more than 10 national, provincial, and ministerial level scientific research projects, including the National Natural Science Foundation of China, the Beijing Municipal Natural Science Foundation of China, the Beijing Municipal Education Commission Fund, and the Beijing Municipal Planning and Self Commission Special Topics. Published over 50 papers as the first author, including more than 20 papers in the core journals of Peking University.