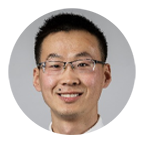 Prof. Baojie He
Chongqing University, China
Biography:
Baojie He is a professor at Chongqing University, doctoral supervisor, and a young scholar from Hongshen. Main research directions: urban ventilation and cooling, heat island mitigation strategies, and net zero carbon buildings. Served as an editor for multiple international journals such as Frontier in Build Environment. Hosted and participated in multiple national and provincial scientific research projects. Mendeley is a top 2% (100000) scientist in the 2021 global single year and career, and a recipient of the 2021 German Federal Ministry of Education and Research Global "Green Talent Award".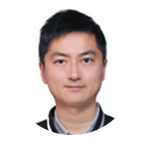 Prof. Binxiang Yuan
Guangdong University of Technology, China
Biography:
Bingxiang Yuan, male, is a doctor (post), professor, and "Youth 100 A" of the Guangdong University of Technology. He works as a letter evaluation expert for the National Natural Science Foundation of China and the Natural Science Foundation of Guangdong Province, Shaanxi Province, and Zhejiang Province; a member of the Academic Committee of Pile Foundation of China Civil Engineering Society; a director of the Red Layer Engineering Branch of the Chinese Society of Rock Mechanics and Engineering; a member of the Professional Committee of Soil Ontogeny and Strength Theory of the Soil Mechanics and Geotechnical Engineering Branch of China Civil Engineering Society; a deputy director of the Youth Committee of the Guangdong Society of Geotechnical Mechanics and Engineering; an editorial board member of the SCI journal, Advances in Civil Engineering.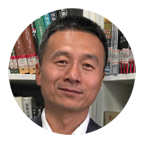 Assoc. Prof. Bin Hu
Beijing University Of Technology, China
Biography:
Bin Hu, born in June 1972, graduated from the School of Architecture at Harbin Institute of Technology in 2002, majoring in Architecture. He holds a PhD, associate professor, and master's supervisor. He is also the director of the Underground Space Planning and Design Research Institute at Beijing Institute of Technology, a national first-class registered architect, and the deputy chief architect of the school's design institute. Young and middle-aged backbone teachers in Beijing, outstanding talents in the Organization Department. Main research areas: public building design and theory, urban design, underground space planning and design, rail transit and urban integration development, etc. Engaged in architectural design and urban design theory and practice for over 20 years. Responsible for and participated in more than 10 national, provincial, and ministerial level scientific research projects, including the National Natural Science Foundation of China, the Beijing Municipal Natural Science Foundation of China, the Beijing Municipal Education Commission Fund, and the Beijing Municipal Planning and Self Commission Special Topics. Published over 50 papers as the first author, including more than 20 papers in the core journals of Peking University.